Just who
the devil are we?
We help our clients make better, more consumer-centric decisions so that they can sell more products, make their business more money and leave a trail of excellence in their wake. And we have a royal good time in the process.
Washing machine gives rise to watching machine
Back in the late noughties (2000s), John (Hoctor) and I (Alistair Vince) went to FT Innovate in London and saw the then VP of Leadership & Strategic Competency Creation at Whirlpool, Dr Nancy Snyder, speak.
Nancy talked about how she took her entire Board out to people's homes to watch them fill washing machines. How they noticed people bending down to fill these machines, and when they arose, making little grunting noises of effort. That insight led to Whirlpool developing a washing machine that was on a plinth so people didn't have to bend down.
John and I were stunned. We'd been selling data for years (at Mintel) and now saw the power of observational research. The authenticity of it.
We knew that there were hundreds of enlightened companies out there wanting to get closer to the consumer, but most brand managers didn't have the time to get out from behind their desks, let alone get their Boards to go with them.
We made a decision. If we could use these new smartphone technologies to bring consumers to the client, they'd understand customers better and communicate insight more powerfully. And we'd have a company.
Alistair Vince, Co-Founder
Meet the Strategy Brains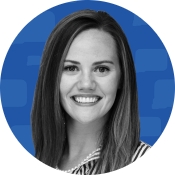 Amanda Pizarek
Specialises in Consumer Science, Sensory Science, and design thinking. Walked the walk at PepsiCo.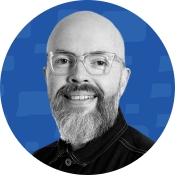 Bob Lawson
Specialises in NPD, Packaging, Innovation and Shopper. Walked the walk at Campbell Arnott's.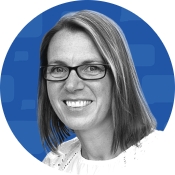 Jenny Hearne
Specialises in Category Management and Shopper. Walked the walk at Unilever, Alberto Culver and IRI.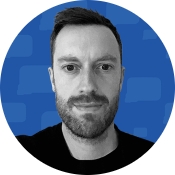 Ian Hare
Specialises in Trend Identification, Communications and Media. Walked the walk at Mintel and Public.
Karina Taylor
Specialises in Sensory, Product and Packaging Development. Walked the walk at P&G, Mondelez and Dyson.
Justin Hendricks
Specialises in developing video as a research method, with a PhD from the University of Florida.
Susan Spanitz
Specialises in Consumer Science and Innovation. Walked the walk at Cadbury, Fonterra and Mondelez.
Marc-Andre Savard
Specialises in NPD, Shopper, Entertainment and Experiences. Walked the walk at Cirque du Soleil.
Nicky Perkins
Specialises in Innovation, Brand Positioning and Shopper. Walked the walk at VisitBritain and Kantar.
Jessica Quinn
Specialises in NPD. Walked the walk consulting for Target and General Mills.
From 'The Book of Think'
Watch Me Think Culture and Principles
"We are doing this to have fun."
"We refuse to work with as*&%$es."
"The successes and failures are a collective effort."
"Job titles don't win debates."
"We want people to try things. There is no finger pointing if it doesn't work as hoped."
What our team have to say…
"Maybe it's down to the team all genuinely enjoying one another's company. Or perhaps it's wearing UGG boots when it's cold (I know, I know, it's no longer 2009) and not being judged for it. And it could, just as easily, be due to the office beer subscription. Whatever it is, it means that I don't dread Monday mornings. And it's flipping glorious."
Fran Benoist-Eatwell,
Marketing Manager
"It's great to work for a company that really means it when they say they care about their people immensely. I truly don't think I could find another that values my contribution, and in turn offers me the flexibility I need as a working mom. A lot of them love to say this but I've seen it in action here so many times, and I'm so grateful to work for such a smart, innovative, caring group of people. Even if they have an irrational tendency to shorten everyone's names."
Me Grussenmeyer,
Business Growth Manager
"Nobody would work this hard for a company they didn't truly believe in, so something's being done right. Either that or it's not real coffee."
Jack Galillee,
Internal Technical Manager
We help you improve your products and find new growth opportunities. And we do so by distilling in-the-moment behaviours with video ethnography, all around the world.
Chat research with a Strategy Brain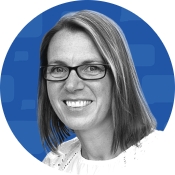 EMEA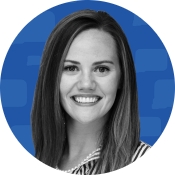 Americas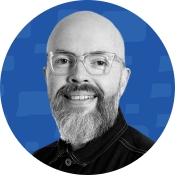 Asia-Pacific