Watch Me Develop
Ensure concepts and prototypes are right before scaling up. And save time, money and iterations, by refining your concepts and testing your prototypes in-situ.
Chat research with us
Concept Refinement:

Write better R&D briefs

Write R&D briefs for prototypes that work. And save time, money and iterations by using a combination of imagery and physical stimulus to deep dive into the winning concept, in-situ.
Construct an R&D brief based on more than just vague conceptual cues like "a delicious, healthy snack". What makes it delicious? What does it look like? How big is it?
Get clear design guidelines for which attributes are critical to meet consumers expectations and behaviour. And ideas for how to execute those attributes.
See Thinkers use an in-market proxy and get an early look at the associated behaviours and occasions. See the steps they take, how they consume it, how much they use, what they use it with, what problems it would solve and who they think it's for.
See people mix and match pack and product concept formats and watch their thought processes in-the-moment.
Prototype Testing:

See people use your prototypes in their own homes

Make sure prototypes are right before scaling up, by sending prototypes into homes and seeing the true usage behaviours, in the real world.
Find out which prototypes people love and why, and see people's behaviours as they use your prototype/s for the first time.
Understand when people use it, how they use it, how much they use, if they use it with anything else and why.
Find out which attributes are likely to frustrate and which will delight and why. And what needs to be done to make it become a regular in the trolley.
Get feedback after people have used your prototype for a period of time.
Pre Launch Sense Check:

Reduce risk of product failure

Maximise success and understand what needs to be improved before launch by reviewing your product in real-world contexts.
See where consumers expect to find your product in store, where it should be positioned on the shelf and hear their attitudes towards pricing.
Understand your competitive set and product positioning by seeing how the consumer will fit your product into their repertoire and routines.
Ensure that the packaging enhances the usage experience and meets expectations.
Refine your communications based on the language consumers are using to describe your product.
Minimise the risk of failure when products developed in one market are considered for launch in another, by understanding what matters to local consumers and why.
Collect consumer and shopper feedback that can be used to engage the retailer prior to launch.
"I have always been so pleased with Watch Me Think's attention to detail, timely and informative responses, as well as their continued ability to deliver actionable insights. My team have been very pleased with the insights this methodology has been able to capture and the 'wow' moments that we as an R&D team wouldn't have known about or seen without seeing our consumers using our products in their own homes."
Kelly Millen
Hair Care Technical Insight Specialist,
Unilever
Back to the top
We help you improve your products and find new growth opportunities. And we do so by distilling in-the-moment behaviours with video ethnography, all around the world.
Chat research with a Strategy Brain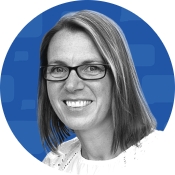 EMEA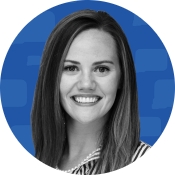 Americas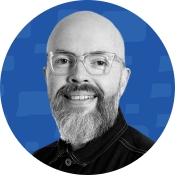 Asia-Pacific