Watch Me

Use

See what's working and what needs to be improved. By testing your products in-context and seeing how people use it, talk about it, discover it and look for it.

Chat research with us
Post Launch Review:

Ensure your launch is maintainable

Increase post launch success by building consumer and shopper led hypotheses as to what is working and what needs to be improved.
Discover what's working or not working across the 7 key brand levers: Promotion, place, price, pack, product, proposition and purchase intent.
Witness how well your pack stands out amongst the crowd and what shoppers look for when inspecting it up close.
See how your product is being used, the full sensory experience and whether it meets expectations.
Hear what consumers think of the overall proposition and whether it's unique, relevant or needed.
Understand when, where and how they use it; what it's replacing and what could be improved.
Reveal how consumers perceive a competitor launch to inspire, challenge and teach innovation teams.
Competitor Head-to-Head:

Find the cracks in the competition

See where the cracks are in your competitor's marketing mix and learn how to capitalise on them, by seeing how people use, find and compare both products head to head.
Get under the skin of a competitor's product and understand what is working, where the cracks are and how it stacks up against yours.
Understand consumer sentiment around a recently launched competitor product and what impact this could have on you.
Discover the hierarchy of attributes and motivations in the category in general. Understand how you and your competitors play to these and learn how you can better differentiate yourself.
See how you compare to your competitor from a product benefit point of view and discover what will drive people to the brand.
Established product check in:

Revive or maintain an in-market product

Maintain a product already established in market, or see what needs to be done to turnaround one that isn't performing as it once was. By spending time in the places it's purchased, used and discussed, without leaving your desk.
See what has changed in the competitive context that could be having an impact on your product.
Answer the 'why' behind sales data and see how to fix parts of the marketing mix that aren't working.
Confirm whether an in-market product you've tweaked is doing the job you intended and performs over time.
See how your product is being used, the full sensory experience and whether it meets expectations.
"Working with WMT allows us to truly bring the consumer voice into the business. With insightful value added analysis, the consumer voice is made front and centre of senior decision making"
Iain Amos
Senior Insight Manager,
Twinings
Back to the top
We help you improve your products and find new growth opportunities. And we do so by distilling in-the-moment behaviours with video ethnography, all around the world.
Chat research with a Strategy Brain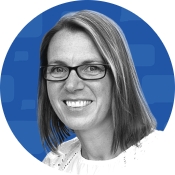 EMEA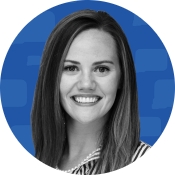 Americas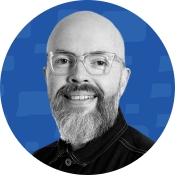 Asia-Pacific