Watch Me Explore
Identify new innovation opportunities for products or services that will solve a genuine problem, by letting people show you what motivates and frustrates them.
Chat research with us
Competitor Recon:

Learn how to win

Learn how to win in a new category and discover what the cost of entry is from a consumer perspective. By seeing how people use and talk about two competitor products in-situ.
See your potential competitors in action and learn about their strengths and weaknesses. And discover how that translates into threats and opportunities for your brand.
See first hand what the Shopper and User experience is like in a category that is new to your brand.
Learn how to appeal to a younger target audience in a category where your brand has traditionally been aligned to an older target.
Pack Design Exploration:

Get an edge in the category

Discover what your new pack needs to be and do in order to get an edge in the category. And gather evidence of the who, what, when, where and why this is relevant.
Watch the whole pack journey, from spotting on shelf, to storage, usage, and disposal. And find opportunities for innovation.
Understand the jobs to be done for pack formats in a category segment. And learn how to elevate the overall product experience for your brand.
See from a Shopper perspective what the category cues are, who does them best, how they do it, who does it worst, and what the cost of entry is in order to be considered.
Category Immersion:

Drive category growth

Uncover category growth opportunities by getting under the skin of those who have different levels of usage within it.
Discover category perceptions and identify the triggers and barriers to purchase.
Uncover the category table stakes that are essential for any new product entering a category and what attributes provide true differentiation.
Understand why a category isn't performing against expectations. Or learn from a category that has seen exceptional growth.
Product Design Exploration:

Solve a genuine problem

Identify future opportunity areas for a new product based on current unmet needs. By spending time with your future consumers, without leaving your desk.
Understand what loyal users love about a product and what drives brand choice.
See and hear the consumer description of the perfect product sensorial experience.
Observe real usage occasions and uncover the products you'd be competing with during these moments.
Discover the functional and emotional needs your product would need to deliver against and its role within the usage occasion.
"We were looking for a research solution that gave an 'extra' level of insight to help support the development of a proposition and the all important retailer sell in. Watch Me Think gave us exactly what we needed and really allowed the consumers to interact with the products and consider the proposition over a longer period of time in their own homes and an environment they felt truly relaxed in, ultimately leading to greater insight and feedback."
Michael Holton
Brand Marketing Manager,
Addo
Back to the top
We help you improve your products and find new growth opportunities. And we do so by distilling in-the-moment behaviours with video ethnography, all around the world.
Chat research with a Strategy Brain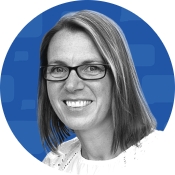 EMEA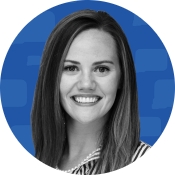 Americas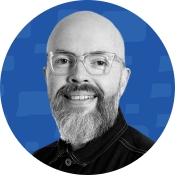 Asia-Pacific