Watch Me

Shop

Identify shopper-led growth opportunities, or see the competitive landscape from a shopper perspective, by observing authentic in-store and online behaviour.

Chat research with us
Shopping Journeys:

Address the barriers to drive growth

Uncover the triggers and barriers to purchase a category, brand or product. And learn how to address those barriers to drive future sales growth.
See how people shop for your category, brand or product.
Understand what influences the purchase decision.
Discover why sales of your product aren't performing when you know the issue isn't product related.
Shopping Missions:

Identify opportunities by mission type

Discover where the growth opportunities are, by mission type. And understand shopping behaviour across the different phases of the journey, per mission.
See authentic, in-the-moment shopping missions either in store or online.
Learn about the mission triggers, channel choice, level of planning, shopping mindset, products purchased and how the mission evolves.
Discover the differences between missions and mindsets at different stages of the journey.
Shopping Experiences:

Uncover areas in need of improvement

See the shopping experience pain points and delights across all stages of the shopping journey for your brand, from motivation to checkout. And uncover opportunities for improvement.
Watch first hand what the shopping experience is like for your brand in a particular store, channel or website.
See how the shopping experience for your brand compares to your competitors.
Discover the improvements you'd need to make to the shopping experience for it to better meet expectations and elevate it above your competitors.
Shopper Behaviour Over Time:

Identify opportunities at key moments

See the shopping timeline, key stages and the category or channel opportunities within them. By getting a longitudinal view of shopping behaviour, with all its twists and turns.
Check in with shoppers over a period of time, both in store or pre and post shop, to get a deep understanding of their behaviour and the why's behind your data.
Understand the dynamics of shopping behaviour in the lead up to, or during, a seasonal period or specific event.
Develop better in-store or online activations by understanding what influences people's decisions during a specific period or event.
Assessing in store or online trials:

Discover the

why

behind the numbers

See how your instore or online activations impact shopping behaviour and opinions of your brand. And support the sales data with the why behind the numbers.
See how the changes you've made in store or online are impacting shopping behaviour, or whether they've been noticed.
Uncover the why's behind the sales data from test and control stores.
Retail or channel opportunities:

Drive brand or category growth

Drive growth by identifying the channel or retailer opportunities to increase penetration, frequency or spend. Based on how people shop and their category expectations.
Discover what growth opportunities exist for your category or brand in a particular channel or retailer.
Watch shoppers in a particular retailer or channel to see how they shop for your category or brand.
Understand people's expectations of a retailer or channel and the relevance of your brand or category.
"Working with WMT allows us to truly bring the consumer voice into the business. With insightful value added analysis, the consumer voice is made front and centre of senior decision making"
Iain Amos
Senior Insight Manager,
Twinings
Back to the top
We help you improve your products and find new growth opportunities. And we do so by distilling in-the-moment behaviours with video ethnography, all around the world.
Chat research with a Strategy Brain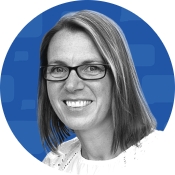 EMEA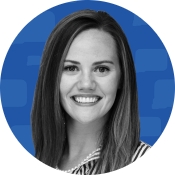 Americas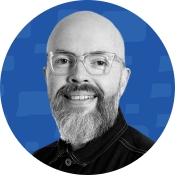 Asia-Pacific